Call 508-481-2088 to signup, or
click here
to Register






Metrowest Bostons' authorized Husqvarna Viking, BERNINA, Singer & Elna Sewing machine sales and service center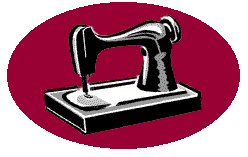 Located on Rt 20 East in Marlborough, MA. Centrally located between Boston, Worcester, Nashua and the Cape.

Sewing Excellence
BERNINA Special Event
an Educational Event with Sylvain Bergeron

Saturday September 12th

Sylvain is an internationally recognized quilter and embroiderer. His quilts are a combination of inspiration, traditional quilting and modern embroidery. Join him as he shows you the excellence you can achieve using the tools available to today's sewing enthusiast. As an award winning quilter (Master Award winner for Thread Artistry, Quilt Nihon Gold Prize) and embroidery software expert and instructor, Sylvain has something to offer almost everyone.

We will be demonstrating using a BERNINA sewing and embroidery machine, but the tips and tricks Sylvain has to share can benefit everyone one who wants to learn how to get more out of their sewing.

EXCELLENCE is something we can ALL achieve.

Sign-up now
<click to register> or call 508-481-2088

There will be snacks to keep your stomach happy
Sales to keep your wallet happy
Inspiration to keep your mind happy
and plenty of opportunities to learn from the BEST!

Want more information on Sylvain, click here, to learn all about this award winning embroidery enthusiast and master quilter.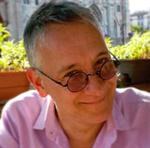 Husqvarna Viking Special Event
an Educational Event
Saturday October 31st

Exciting details of this great event are coming soon!
SAVE THE DATE